Meet

Our Doctors
Dr. Henry Korn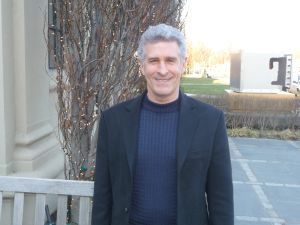 Dr. Henry Korn is a senior partner at Total Dental Care of Mattituck. He completed his dental degree at Case Western Reserve University in 1982, and has successfully run his own dental practice in Long Beach, NY for over 20 years. He has owned Total Dental Care of Mattituck since 2002. He enjoys keeping patients comfortable with his unique combination of comedy and rock and roll (He really enjoys the Grateful Dead). Dr. Korn is skilled in all areas of General Dentistry.
Dr. Gary Klemons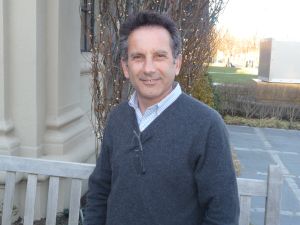 Dr. Gary Klemons is a senior partner at Total Dental Care, and possesses a lifetime of experience in the field of dentistry. Dr. Klemons' father owned one of Brooklyn NY's leading dental laboratories. As a young boy he worked in the lab learning, performing and observing the planning and fabrication of state of the art dental appliances. By the age of 17 he was an accomplished dental technician. Upon completing his pre doctoral training at New York University was accepted to the New York University College of Dentistry in 1978. Upon completing dental school, Dr. Klemons was awarded a dental residency at The Maimonides Medical center of Brooklyn NY. After successfully concluding a yearlong residency, Dr Klemons began his private practice in Brooklyn NY as an associate to Dr. Michael Turoff, A prominent Prosthodontic (reconstructive) dentist at The Williamsburgh Bank building at One Hanson Place. This was the same location as his father's dental Lab and the epicenter of quality dentistry in Brooklyn.
In the mid 1980's when dental implants arrived in the United States, Dr Klemons was well positioned and equipped along with his father to become some of the first dental professionals to restore dental implants. Soon thereafter, Dr Klemons was offered a teaching position at The Woodhull Medical center in the Dental department as an attending doctor teaching Implant dentistry on a post-Doctoral level. While at Woodhull Dr. Klemons met the prominent Oral-Maxillofacial surgeon Dr. Harry Dym. Shortly thereafter, Dr. Dym accepted the position of Chairman of The Department of Dentistry at The Brooklyn Hospital Center. Dr Klemons was offered and accepted the position of Director of Implant Prosthodontics where he remains to the present, while continuing his private practice currently located in Brooklyn Heights. In 2002 he joined Total Dental Care Of Mattituck.
Dr. Klemons a longtime member of the Second District Dental Society serves on the Continuing education committee and serves as presiding chairman at many of the courses offered. In addition Dr Klemons has chaired presentations and has presented papers on Dental implantology at the Greater New York Dental Meeting, the worlds largest gathering of dental professionals. More locally Dr Klemons and His wife Lisa are patrons of The Quogue Wildlife Refuge and The Kent Animal Shelter in Riverhead.
Dr. Charles Melton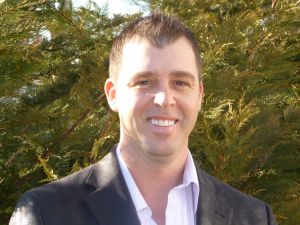 Dr. Charles Melton is a partner at Total Dental Care of Mattituck. He completed his dental education in 2000 at SUNY Stony Brook School of Dental Medicine, where he excelled in all subjects, both academically and clinically, and graduated at the top of his class. He completed his residency at the VAMC in Northport. Dr. Melton has practiced in Mattituck TDC since 2001, and is proficient in all areas of general dentistry, including cosmetic techniques. Dr. Melton also maintains a private practice in Moriches, NY, called Starlight Dental Care.
On a personal level, Dr. Melton enjoys many outdoor activities, including skiing, mountain biking, beach volleyball, and surfing, but his true love is for his family. Dr. Melton encourages patients to visit the website TSAlliance.org, to learn about the disease Tuberous Sclerosis, which has affected his daughter.
Dr. John E. Baker Jr. - Orthodontist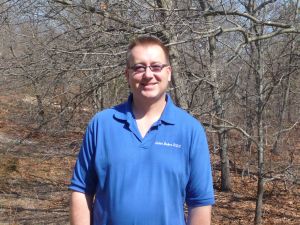 Dr. John E. Baker is a native of Long Island. He grew up in Huntington and graduated from St. Joseph's College in Patchogue. Dr. Baker earned his dental and orthodontic degrees at Columbia University School of Dental and Oral Surgery. Upon graduation, Dr. Baker was recognized as being the best clinical dentist in his class and was awarded the Operative Award for Excellence. He was given the honorable Long Island Odontology Award for being the top graduate from Long Island. After receiving the Omicron Kappa Upsilon Honors Award, Dr. Baker was asked to teach both general dentistry and orthodontics at Columbia University.
While studying at Columbia, Dr. Baker met his wife, Silvia. They have four beautiful children, two girls and twoboys. They love going on family vacations, particularly fishing, and boating.
Dr. Baker has been practicing on Long Island for over 20 years and continues to believe in the same principles that earned him his prestigious awards. "Excellence is what we must strive for and attain in every aspect of our lives. Just as I would strive for perfection in all that I do for my children and family, I do for all my patients." Dr. Baker believes in bringing the latest technology and innovations available in the practice of orthodontics to his patients, in order to make the treatment more comfortable and precise.
Dr. Baker enjoys the interactions with children and parents alike. It is an honor, he says, when the parents bring the younger siblings in of those he has treated. He believes it is an even higher honor when they refer their friends or sometimes even themselves, for orthodontic care after seeing the transformation of their child's bite and smile. Dr Baker's goal is to provide impeccable orthodonitc care to enhance a patient's health, appearance, and confidence, while maintaining a joyful and fun office atmosphere.
Dr. Silvia M. Baker
Silvia M. Baker is not your typical "all business" dentist. Her incredible life story started in Cuba when she was only 8 years old where her family fled the communist dictatorship in search of freedom.
After spending a couple of her childhood years in Spain, she and her family made it to the United States when she was 10, where she began her very own American dream. Silvia went on to receive her undergraduate degree from NYU, and then earned her dental degree from Columbia University School of Dental and Oral Surgery.
Silvia's post-graduate training continued at Stony Brook University School of Dentistry where she was a Fellow at Dental Care for the Developmentally Disabled Program. Upon graduation, she was honored with being appointed to the position of Clinical Coordinator. She also became head of the Developmentally Disabled Dentistry Program at the Univeristy, and she was responsible for training the post-graduate doctors in the program, as well as dental students and residents.
During this time she maintained her privated practice, and also got married and had four wonderful children.
One of Silvia's favorite things about being a dentist is helping patients young, old, and everywhere inbetween overcome their dental fears. Hearing comments like "that was fun" or "you guys made me laugh and I didn't feel a thing!" are music to her ears.
Silvia loves to play with her kids, dance, sing, cook, and so much more. While Silvia takes her profession very serious, she also understands the need to comfort patients and ensure they enjoy their visit. She's full of life and can't wait to meet you at our office!
Dr. Brian Davis
Dr. Brian Davis received his Bachelor of Science degree from St. Lawrence University and completed his dental degree at the University at Buffalo School of Dental Medicine. Upon graduation, he received several awards for his accomplishments in dental esthetic and prosthodontic treatment.
He also completed a dental residency at St. Charles Hospital in Port Jefferson, New York, where he received additional training in all phases of dentistry. He is certified by Invisalign as a preferred provider.
Thanks to his additional training and experience in placing and restoring dental implants, Dr. Davis was awarded a fellowship from the International Congress of Oral Implantologists. He is currently an active member of the Suffolk County Dental Society, American Dental Association, Academy of General Dentistry, and International Congress of Oral Implantologists.